Several months ago I was doing a visualization exercise with one of my groups when I had a vivid picture pop into my mind. It looked like this: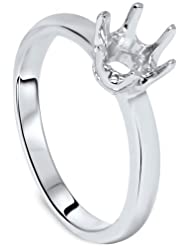 Along with the picture came a profound (to me) take on Ephesians 5:25-27 (MSG): Husbands, go all out in your love for your wives, exactly as Christ did for the church—a love marked by giving, not getting. Christ's love makes the church whole. His words evoke her beauty. Everything he does and says is designed to bring the best out of her, dressing her in dazzling white silk, radiant with holiness. And that is how husbands ought to love their wives.
I've always thought of this passage to represent dying. We husbands are to die for our wives since that is what Christ did for the church. But this new take showed me something additional. Jesus loved the church to death, yes, but his sacrificial posture and profound surrender made it possible for us to be holy, dazzling and radiant in God's sight. His end goal wasn't selfish in so much as he wanted to glorify himself; he wanted to glorify the Father. And one way he glorified the Father was to bring out the best in us. Just to be sure I've got this straight: Jesus willingly humbled himself, enduring pain he could've opted out of, giving to us instead of getting from us, so that we could benefit.
Jesus was the setting, the placeholder, the foundation, the mainstay for us, God's people to be lifted up and presented dazzling. The placeholder plus the beauty it presented ultimately pointed to the majesty of the Father.
So it is for us, as husbands. We are the placeholder; the setting for the gem. We are to be a foundation to safely, securely, and sincerely present the jewel that is our wife to the world. As her dazzling brilliance glitters and gleams, each facet of the stone reflecting her radiance, melds with the luster of the setting, the two cannot help but give honor to the Master Craftsman.
Husbands: what kind of setting are you? Lustrous, shining, sturdy, secure? Are you giving the jewel in your life the type of presentation you are called to?
Kitchen Convos
Take the guesswork out of the process and accelerate your healing with our online video course!
Kitchen Convos
Sign Up For Updates
Sign up below to receive helpful tools, videos and regular updates!
Worthy Of Her Trust
Few challenges in life are as difficult as regaining a wife's trust—and few are as ultimately worthwhile. Trust can be rebuilt in your marriage!
Learn More